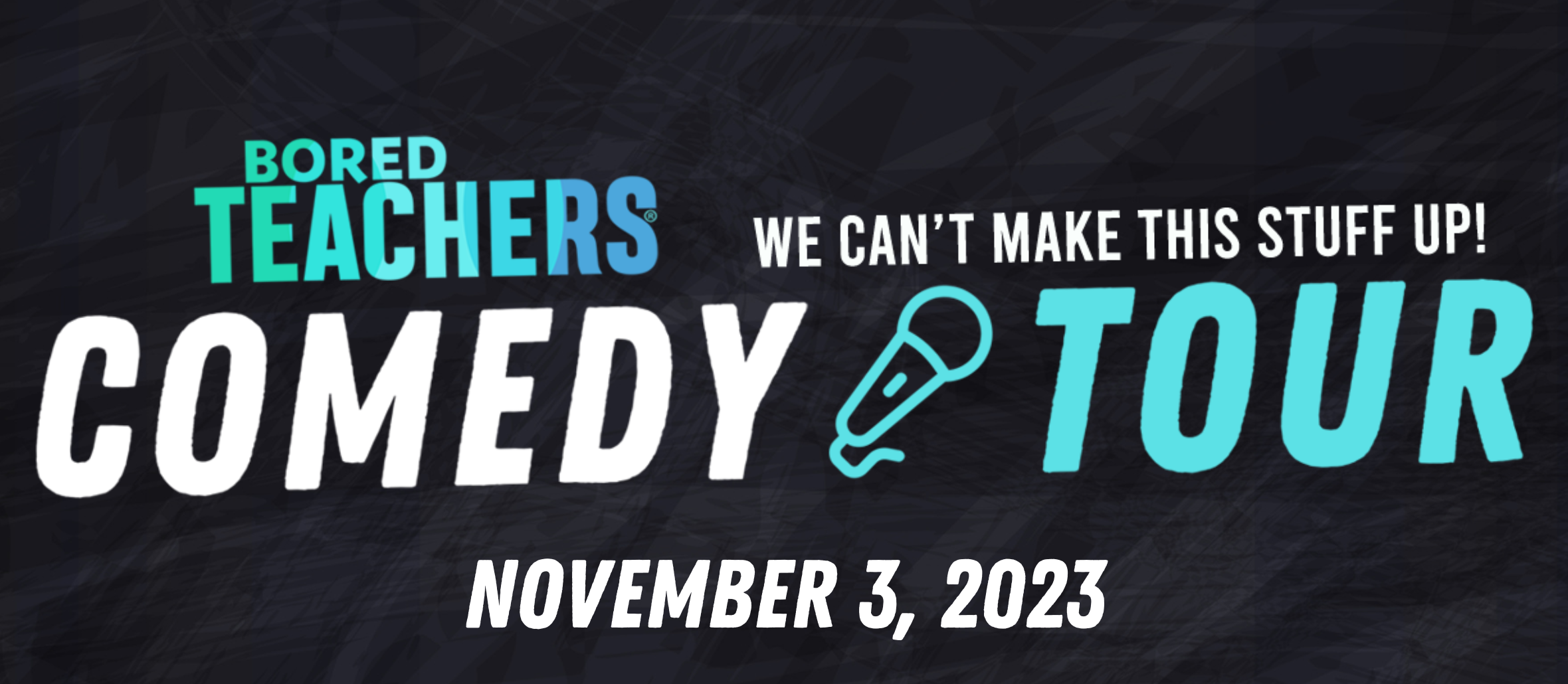 May

15

, 2023
Bored Teachers Comedy Tour
BORED TEACHERS COMEDY TOUR
COMES TO
BARBARA B. MANN PERFORMING ARTS HALL AT FSW
NOVEMBER 3, 2023
TICKETS ON SALE FRIDAY, MAY 19
(For Immediate Release) - Bored Teachers Comedy Tour will perform at Barbara B. Mann Performing Arts Hall at FSW on Friday, November 3, 2023 at 8PM. Tickets go on sale Friday, May 19 at 10AM and can be purchased online at www.bbmannpah.com or call 239-481-4849.
More than ever, teachers need an outlet to find kick back and laugh at the trials and tribulations of daily classroom life.The biggest entertainment platform for teachers in the world, Bored Teachers, presents the funniest teacher-comedians in the world all on one stage. Their hilarious skits have amassed hundreds of millions of views on the internet, and they're all joining comic forces for a night of laughter you do not want to miss. With over 5 million followers across social platforms (Instagram, Facebook, TikTok and YouTube) and +20 million views every month on their viral comedy videos.
The tour includes the most hilarious and well-known teacher comedians in the business with millions of combined followers as well. This comedy powerhouse is making its way around the country with +120 shows booked so far this year! Teachers everywhere need the night of laughter, and the Bored Teachers Comedy Tour is the perfect fix.
-30-
Performance Date / Time: Friday, November 3, 2023 – 8PM*
Ticket Prices: $57*, $47*, $37*
*All shows, dates, times and ticket prices are subject to change. Prices do not include processing fee and sales tax.