July

8

, 2019
Rumours of Fleetwood Mac - 50th Anniversary Tour
The Very Best of Fleetwood Mac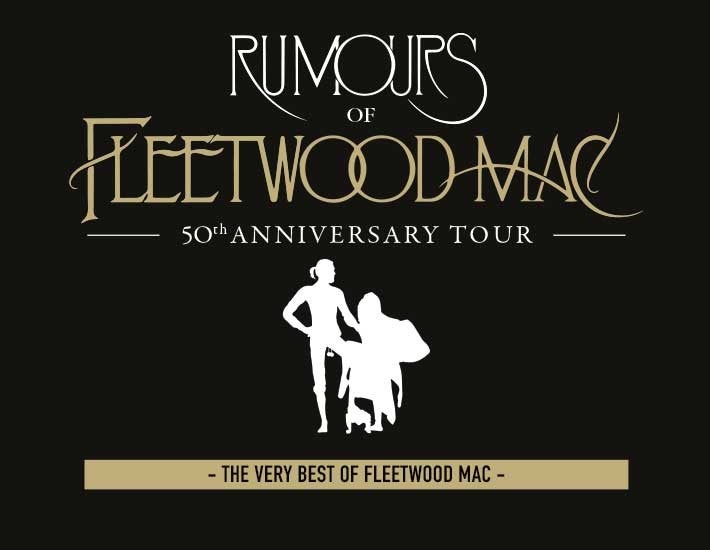 OCTOBER 22
TICKETS ON SALE FRIDAY, JULY 12 AT 10AM
Rumours of Fleetwood Mac – 50th Anniversary Tour – The Very Best of Fleetwood Mac will perform at Barbara B. Mann Performing Arts Hall at FSW on Tuesday, October 22nd at 7:30PM. Tickets go on sale Friday, July 12th at 10AM at the Box Office, online at www.bbmannpah.com or call 239-481-4849.
Rumours of Fleetwood Mac, the world's finest tribute to Fleetwood Mac, returns to North America in October and November 2019 to perform its '50th Anniversary Tour', a brand new show celebrating 50 years of the very best of Fleetwood Mac, including a very special blues set paying tribute to Fleetwood Mac's legendary Peter Green era.
Channeling the spirit of Fleetwood Mac at their very best, Rumours of Fleetwood Mac offers a unique opportunity for fans, both old and new, to rediscover the songs and performances that have guaranteed Fleetwood Mac's place as one of the most loved groups of all time.
Personally endorsed by Fleetwood Mac founding member, Mick Fleetwood. Rumours of Fleetwood Mac is the ultimate tribute to one of rock and roll's most remarkable groups.
"An extraordinary emotive performance of Fleetwood Mac" - MICK FLEETWOOD
"A stunning and incredibly accurate snapshot of the World's first Super Group" - SUNDAY TIMES
"They do Fleetwood Mac better than Fleetwood Mac." - MAIL ON SUNDAY
To find out more about Rumours Of Fleetwood Mac please visit these links below:
https://www.rumoursoffleetwoodmac.com/
https://www.facebook.com/rofmofficial/
Performance Date/Time: Tuesday, October 22 – 7:30PM*
Ticket Prices: $157* (VIPs)
$75* $57* $49* $39* $34* $29*
*All shows, dates, times and ticket prices are subject to change.