June

18

, 2018
FLATLEY Presents LORD OF THE DANCE: DANGEROUS GAMES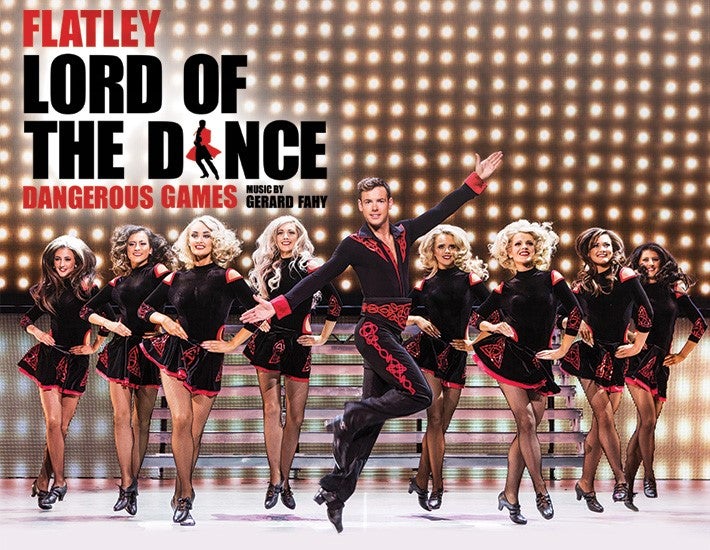 October 16
Tickets on Sale Friday, June 22 at 10AM
(Fort Myers, FL) – FLATLEY Presents LORD OF THE DANCE – DANGEROUS GAMES Tuesday, October 16 at 7:00PM at Barbara B. Mann Performing Arts Hall at FSW. Tickets go on sale Friday, June 22 at 10AM and are available at the Box Office, online at www.bbmannpah.com or call 239-481-4849.
Lord of the Dance premiered at the magnificent Coliseum in London two decades ago, and in 2014 Michael Flatley transformed the show making it even more thrilling than the original.
Lord of the Dance: Dangerous Games with music composed by Gerard Fahy premiered at the iconic London Palladium in September 2014 to mark the milestone 20th anniversary since Michael Flatley became an international sensation.
The show has since gone on to enjoy hugely successful runs in the West End, Broadway, the US, Canada, Ireland, Germany, South Africa, Australia, New Zealand and Mexico.
Lord of the Dance: Dangerous Games continues to thrill audiences around the globe with its intoxicating mix of dance and music that fuses the traditional with the contemporary in a classic tale that showcases the exceptional talent of the cast.
The show features cutting edge technology including a giant Radiant flat screen that spans the width of the stage, special effects lighting, dancing robots and world champion acrobats. Let the dance embrace you and take you on a journey filled with energy and passion.
Performance Date/Time: Tuesday, October 16 – 7:00PM*
Ticket Prices: $75* $55* $45* $35*
*All shows, dates, times and ticket prices are subject to change.