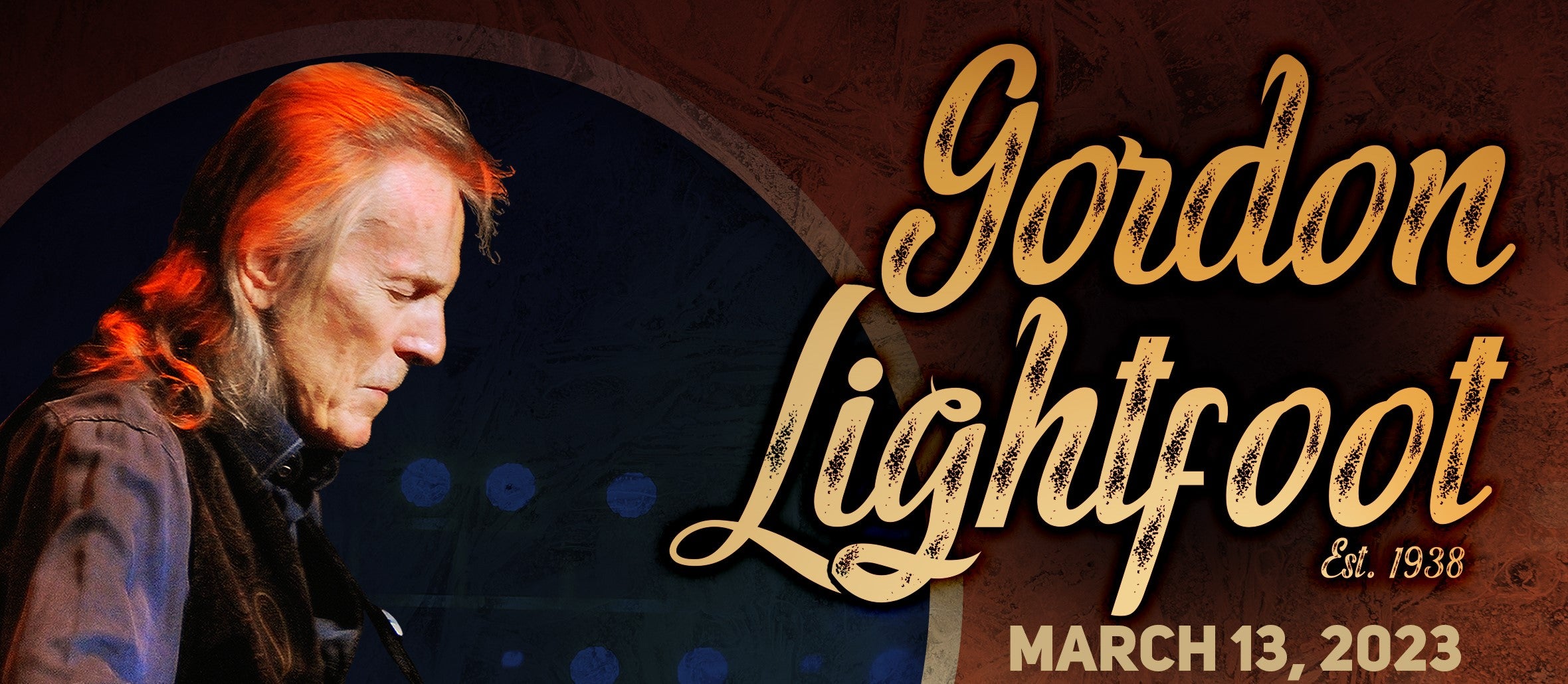 Sep

19

, 2022
Gordon Lightfoot
GORDON LIGHTFOOT
THE LEGEND IN CONCERT
MARCH 13, 2023
TICKETS ON SALE FRIDAY, SEPTEMBER 23
(Fort Myers, FL) – Gordon Lightfoot returns to Barbara B. Mann Performing Arts Hall at FSW on Monday, March 13, 2023 at 7:30PM. Tickets will go on sale Friday, September 23 at 10AM. The Fort Myers concert is presented by AEG Presents and PFM.
After more than 50 active years of hit song making and international album sales well into the multi-millions, it's safe to say that esteemed singer-songwriter and musician Gordon Lightfoot resides with some very exclusive company atop the list of all-time greats. His song catalog is incredibly vast and includes such immortals as "Early Morning Rain," "If You Could Read My Mind," "Carefree Highway," "Sundown," "(That's What You Get) For Lovin Me," "The Wreck Of The Edmund Fitzgerald," "Canadian Railroad Trilogy," "Ribbon Of Darkness," "Beautiful," "Song For A Winter's Night" and "Rainy Day People" to name a few.
Gordon Lightfoot has recorded 21 albums and has five Grammy nominations. His songs have been aired regularly for over 50 years, earning him Radio Singles Chart Positions in North America achieved by few others. Lightfoot's radio hits in the USA have earned Five #1s, Five Top 10s and Thirteen Top 40 hits. In Canada he has earned Sixteen #1s, Eighteen Top 10s and Twenty One Top 40 hits.
-30-
Approved Press Photos: https://bit.ly/3QPVqla
Performance Date / Time: Monday, March 13, 2023 – 7:30PM*
Ticket Prices: $99.50*, $74.50*, $59.50*, $49.50, $39.50*
All shows, dates, times and ticket prices are subject to change. Prices do not include processing fee and sales tax.