Mar

9

, 2020
An Evening with Tedeschi Trucks Band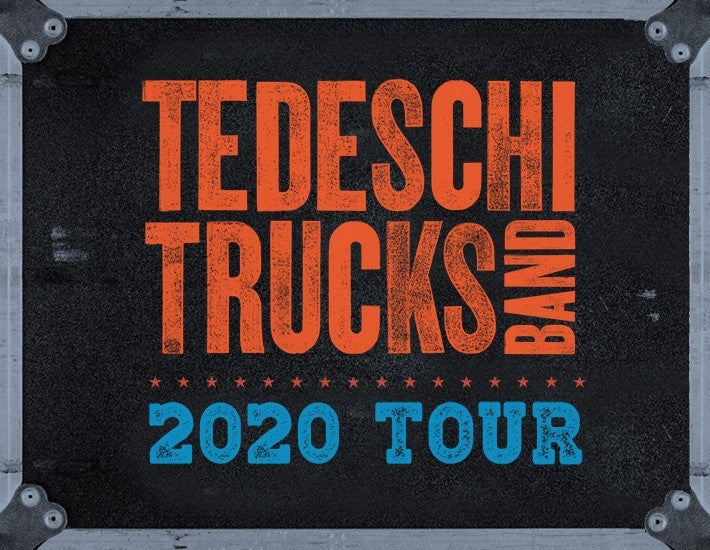 AUGUST 17
TICKETS ON SALE FRIDAY, MARCH 13 AT 10AM
JACKSONVILLE, FL (March 2020) Following a very wildly successful winter tour, Tedeschi Trucks Band has added a series of August dates to their limited 2020 touring schedule.
The newly announced dates are:
Friday, August 14 Savannah, GA Johnny Mercer Theatre
Monday, August 17, Ft Myers, FL Barbara B Mann Performing Arts Hall at FSW
Tuesday, August 18, Ft. Lauderdale, FL Broward Center for the Performing Arts
Tickets for the Fort Myers date go on sale Friday, March 13 at 10AM at the BBMann Box Office, online at www.bbmannpah.com or call (239) 481-4849.
Led by Derek Trucks' stinging fretwork and Susan Tedeschi's naturally stunning, emotive vocals and guitar talents, the 12-member strong collective continues to expand musical boundaries in ways that only a rare caliber of musician can achieve. Praised as a "major force in American music," (Austin American Statesman) and "one of the best live bands on the road right now -- versatile, inventive, improvisatory and fearless" (Oakland Press), Tedeschi Trucks Band "seamlessly showcases the genuine transformative power of music" (Houston Press).
Now celebrating 10 years together, the band is touring in 2020 behind their fourth studio album, Signs and companion EP High & Mighty. Commanding performances and exceptional musical chemistry – hallmarks of the can't-miss-concert experience fans have come to anticipate live – are evident throughout. From uplifting soulful anthems, to bittersweet ballads and driving rock and roll, Tedeschi Trucks Band delivers a sound and message that taps tradition while also extending the edges of American music with a genre defying collection that is all their own.
"This band is really good at reinventing themselves every night," Derek insists. "That's how you keep things fresh. You don't want to abandon the sentiment of a song, but you do want to be able to expand on it in new and exciting ways."
From their steady rise as solo artists, to one of the industry's most respected bands, Tedeschi Trucks Band's commitment to their craft is exemplified in a discography that also includes Grammy Award-winning debut Revelator (2010), the live Everybody's Talkin' (2012), Made Up My Mind (2013), Let Me Get By (2016), and their combination concert film and CD Live From The Fox Oakland (2017).

Though the group will be off the road in March, TTB's own Mike Mattison will issue his second solo album, Afterglow via Landslide Records. Afterglow is an eclectic array of original material, solidly Americana, with touches of blues and rock 'n roll, due for release March 20.
"This is a special group of musicians," Susan says. "All of these people we play with are extremely talented, and each of them could easily be fronting their own outfit. Everybody is so gifted, and we all realize how special this band is. We're going to keep working hard at it and move it forward."
VIDEO: "Shame" Jimmy Kimmel Live!
https://www.youtube.com/watch?v=F86QQ96P3E4
VISIT TEDESCHI TRUCKS BAND
Performance Date / Time: Monday, August 17 – 7:30PM*
Ticket Prices: $129* $99.50* $79.50* $59.50* $49.50*
*All shows, dates, times and ticket prices are subject to change