June

10

, 2019
Alice Cooper: Ol' Black Eyes Is Back 2019 Tour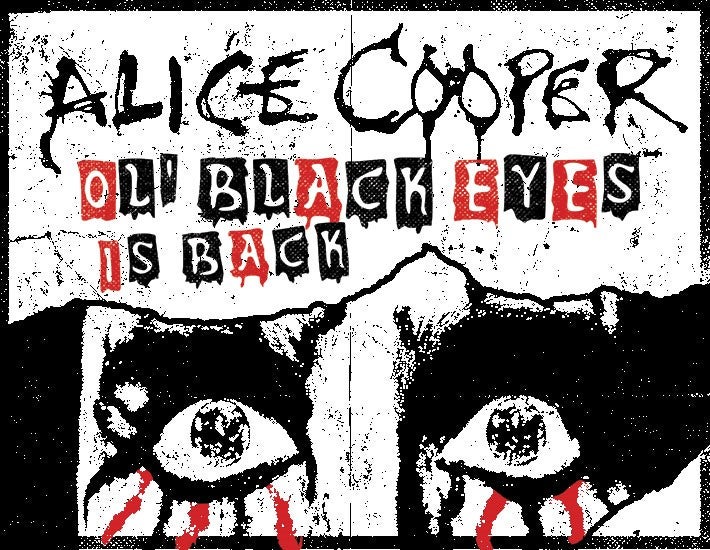 NOVEMBER 3
TICKETS ON SALE FRIDAY, JUNE 7 AT 10 AM
Alice Cooper, Ol' Black Eyes Is Back 2019 Tour comes to Barbara B. Mann Performing Arts Hall at FSW on Sunday, November 3 at 7:00PM. Tickets go on sale Friday, June 7 at 10AM at the Box Office, online at www.bbmannpah.com or call (239) 481-4849. The Fort Myers concert is presented by AEG Presents and PFM.
Alice Cooper pioneered a grandly theatrical brand of hard rock that was designed to shock. Drawing equally from horror movies, vaudeville, and garage rock, the group created a stage show that featured electric chairs, guillotines, fake blood and boa constrictors. He continues to tour regularly, performing shows worldwide with the dark and horror-themed theatrics that he's best known for.
With a schedule that includes six months each year on the road, Alice Cooper brings his own brand of rock psycho-drama to fans both old and new, enjoying it as much as the audience does. Known as the architect of shock-rock, Cooper (in both the original Alice Cooper band and as a solo artist) has rattled the cages and undermined the authority of generations of guardians of the status quo, continuing to surprise fans and exude danger at every turn, like a great horror movie, even in an era where CNN can present real life shocking images.
Performance Date / Time: Sunday, November 3 – 7:00PM*
Ticket Prices: $89.50* $69.50* $59.50* $39.50*
*All shows, dates, times and ticket prices are subject to change