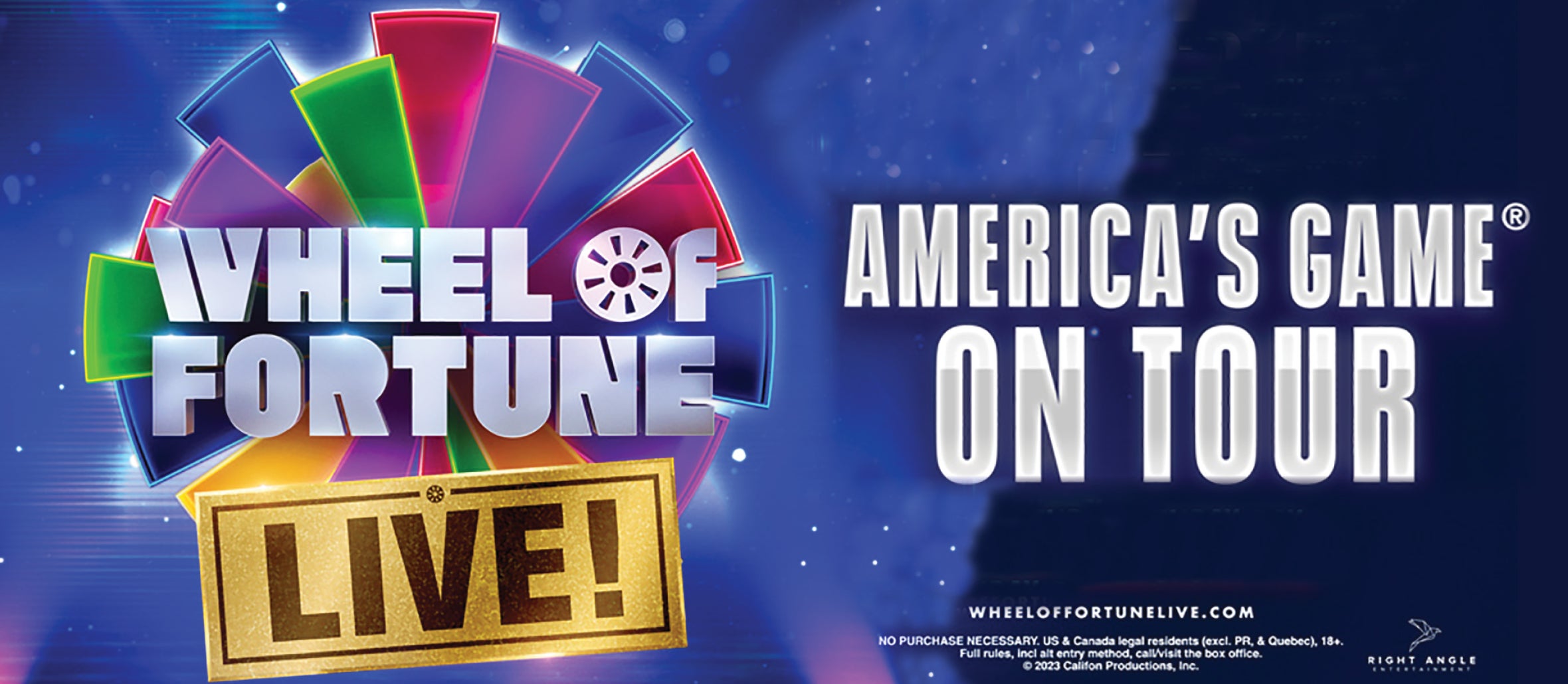 Wheel of Fortune LIVE!
Wheel of Fortune LIVE!
"One of the greatest game shows of all time has been adapted into a stage show to give fans chances to win at "Wheel of Fortune LIVE!" At Wheel of Fortune LIVE!, contestants are selected from the audience to go on stage for the chance to call consonants, buy vowels, and maybe even solve puzzles to win fantastic prizes, including trips to destinations like Paris and Hawaii or up to $10,000 in cash. Everyone gets in on the fun and a chance to win at Wheel of Fortune LIVE! because there are audience games too!"
Lastly, we have opted not to hold back a section of seats for the special group The Wheel Watchers. As such, the producers asked that we add this line to the event landing page and ticketing page:
*Wheel Watchers - No codes necessary for purchase.
Wheel watcher holds are unavailable for this market; however, great inventory remains. Please contact the box office with any questions.