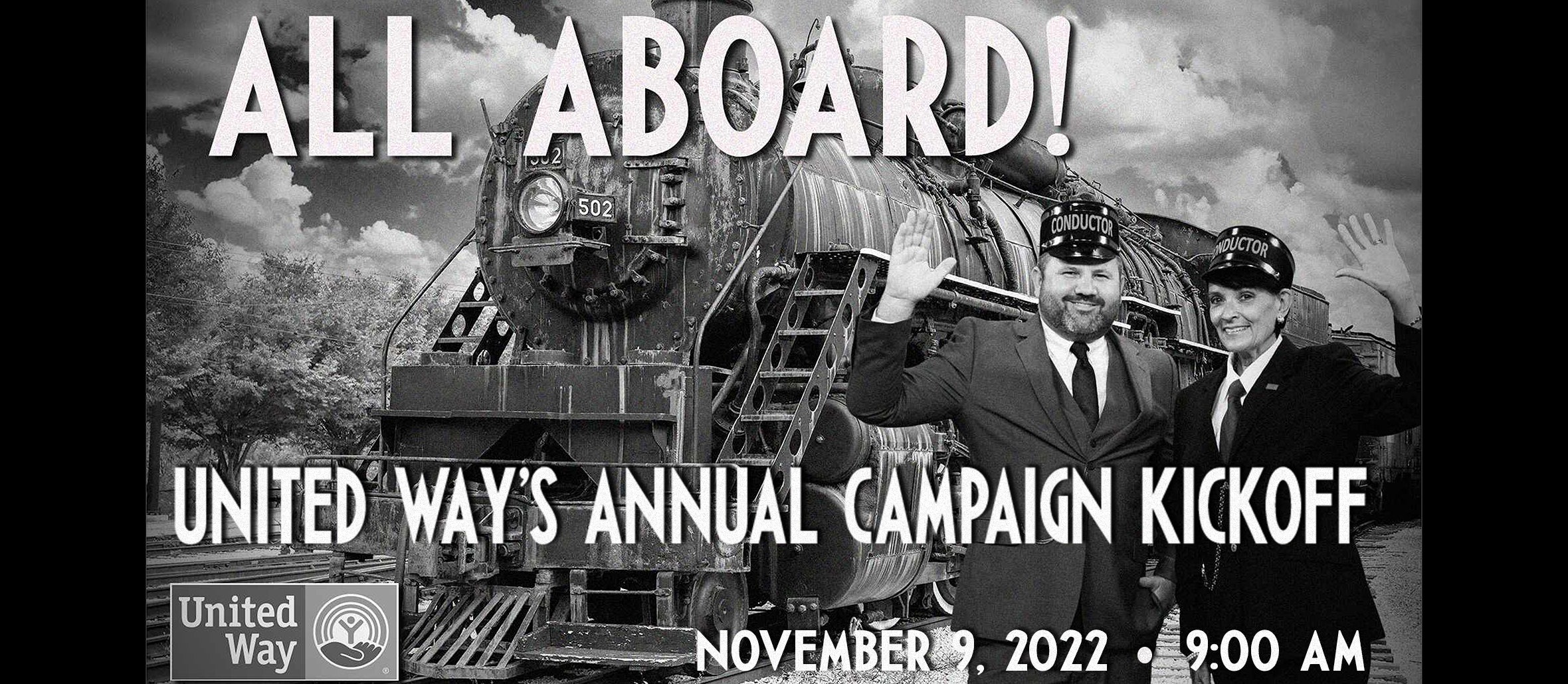 United Way Annual Campaign Kickoff
United Way Annual Campaign Kickoff
Wednesday,

Nov

9

, 2022

9:00 AM

On Sale TBA
United Way of Lee, Hendry, and Glades will be hosting its annual 2022-2023 Campaign Kick Off on November 9, 2022. The event will be held at Barbara B. Mann Performing Arts Hall, located on the campus of Florida SouthWestern State College. Networking and light breakfast items will be available at 8:30 a.m. The program will start at 9:00 a.m.
Tickets are on sale for $15, available through the Barbara B. Mann website.
The kickoff event is the start of United Way's annual fundraising effort. United Way team members, partner agencies, and volunteers will unite to raise awareness and excitement in the community through the testimonials of donors, advocates, and recipients. Pacesetter results will be announced at this time. United Way Pacesetters are companies that run their campaigns early in order to set the pace for the rest of the community. The event also allows attendees to network with hundreds of United Way supporters.
United Way Campaign Co-Chairs Sally Jackson and Matt Humphreys will lead the Kickoff to the goal of $11,186,558. Sally serves as a community volunteer including Collaboratory Trustee, Pace Lee Center for Girls Board Chair, and United Way Board member since 2010, also Allocations Team member and past 211 chair. She has chaired the Heart Walk, Go Red for Women Campaign as well as the local Southwest Florida Board and Southeastern States Regional Board of the American Heart Association. Matt has worked for Publix Supermarkets for over 20 years. He has been involved in many charitable events over the years including Habitat for Humanity, March of Dimes, and Make-A-Wish. Matt began serving on the United Way board in 2017.
All money raised in the United Way campaign stays in the local community to help support the local human service network. United Way Partner Agencies and initiatives include: The Alvin A Dubin Alzheimer's Resource Center, Partners for Breast Cancer Care, Harry Chapin Food Bank, the Boys and Girls Clubs, and United Way 211, to mention a few. These agencies serve a diverse range of needs in our community such as nurturing children and youth, strengthening families, and meeting critical needs like helping the elderly and disabled live independently, and empowering communities by bringing health and human services to neighborhoods.
In addition to raising funds for human service organizations in our community, the United Way promotes partnerships and collaborations among agencies and initiatives, helping them to work together focusing on issues and solutions that continue to improve lives.
For more information, please call United Way of Lee, Hendry, and Glades (239) 433-2000 or visit UnitedWayLee.org