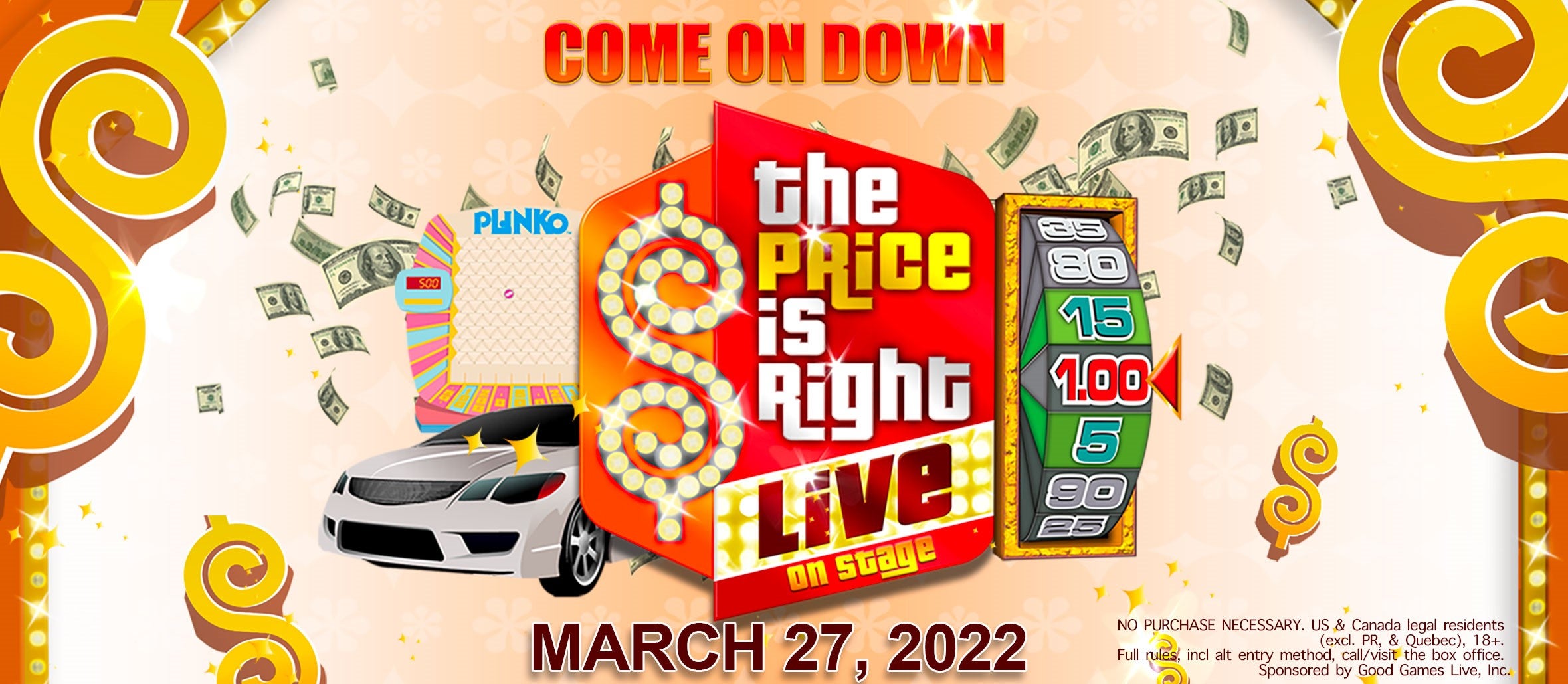 The Price is Right Live™
The Price is Right Live™
The Price Is Right Live™ is the hit interactive stage show that gives eligible individuals the chance to hear their names called and "Come On Down" to win. Prizes may include appliances, vacations and possibly a new car! Play classic games just like on television's longest running and most popular game show…from Plinko™ to Cliffhangers™ to The Big Wheel™ and even the fabulous Showcase.
Playing to near sold-out audiences for more than 14 years, the Price Is Right Live™ has entertained millions of guests and given away more than 12 million dollars in cash and prizes.
If you're a fan of The Price Is Right™ on TV, you'll no doubt love this exciting, live (non-televised), on-stage version of the show!
For more information, follow The Price Is Right Live™ on Facebook (https://www.facebook.com/priceisrightlive), Twitter (https://twitter.com/TPIRLIVE) & Instagram (https://www.instagram.com/priceisrightlive/).
*The safety of our guests, cast and crew remains paramount. In addition to any state, local and venue-specific protocols, The Price Is Right Live™ will have its own COVID-19 protocols in place.*
NO PURCHASE NECESSARY. Open to US & Canada legal residents, 18+ (Residents of PR & Quebec ineligible to participate as contestants). For complete rules & regulations, including eligibility requirements & free method of entry, visit or call the box office. Sponsored by Good Games Live, Inc. Void where prohibited. Price is Right: ®/© FremantleMedia Netherlands. 2021. All Rights Reserved.