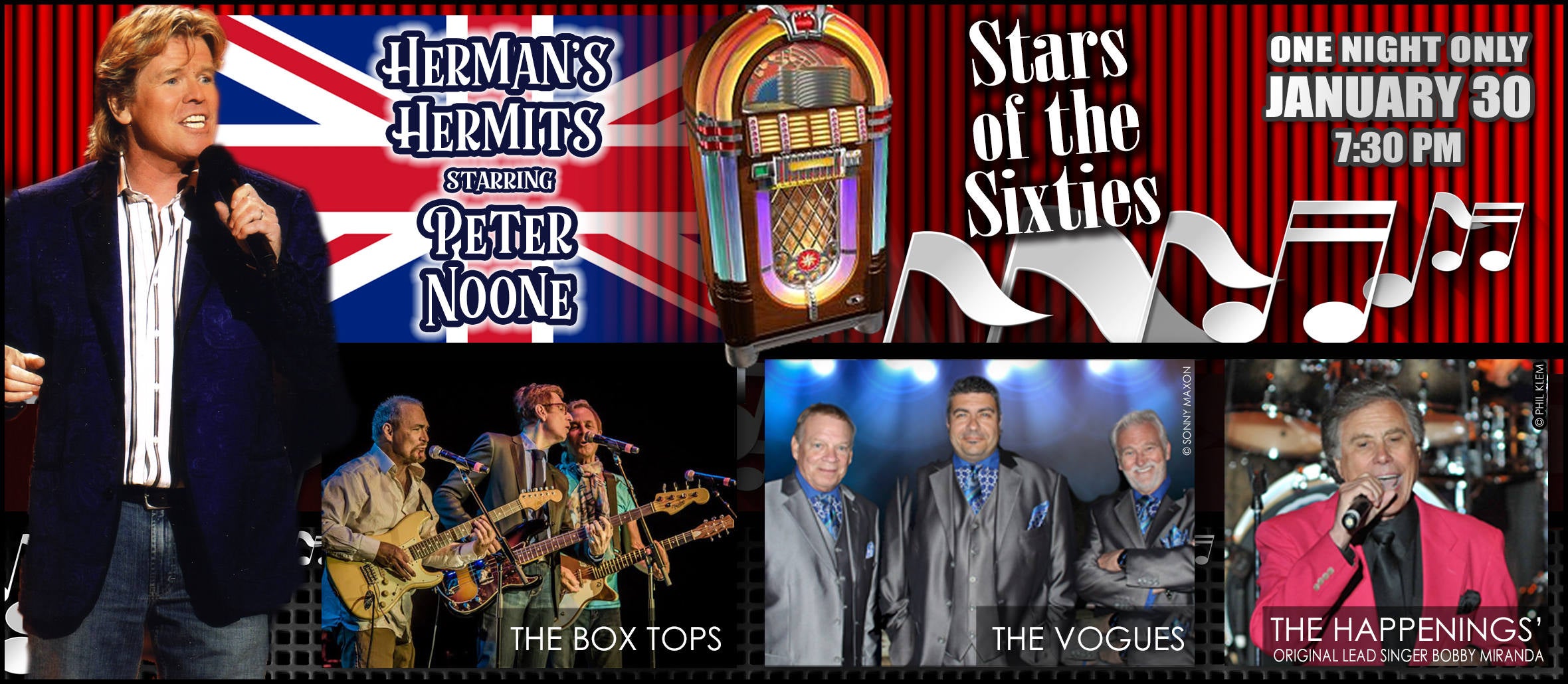 Stars of the Sixties with Herman's Hermits & More
Stars of the Sixties with Herman's Hermits & More
Stars of the 60s return to Fort Myers with an all-new line-up of hit-makers!
Herman's Hermits starring Peter Noone
will sing all their hits like "I'm Into Something Good", "Mrs. Brown You've Got a Lovely Daughter", "A Kind of Hush", "Can't You Hear My Heartbeat", "I'm Henry VIII", and more!
Plus… the reunion of The Box Tops
"The Letter", "Cry Like a Baby"
The Vogues
"You're the One", "5 o'Clock World", "Turn Around, Look at Me",
"My Special Angel"
The Happenings'
original lead singer Bobby Miranda
"See You in September", "Go Away, Little Girl", "I Got Rhythm"
Don't miss this one-night-only reunion of original recording artists from the greatest era in rock and roll history!