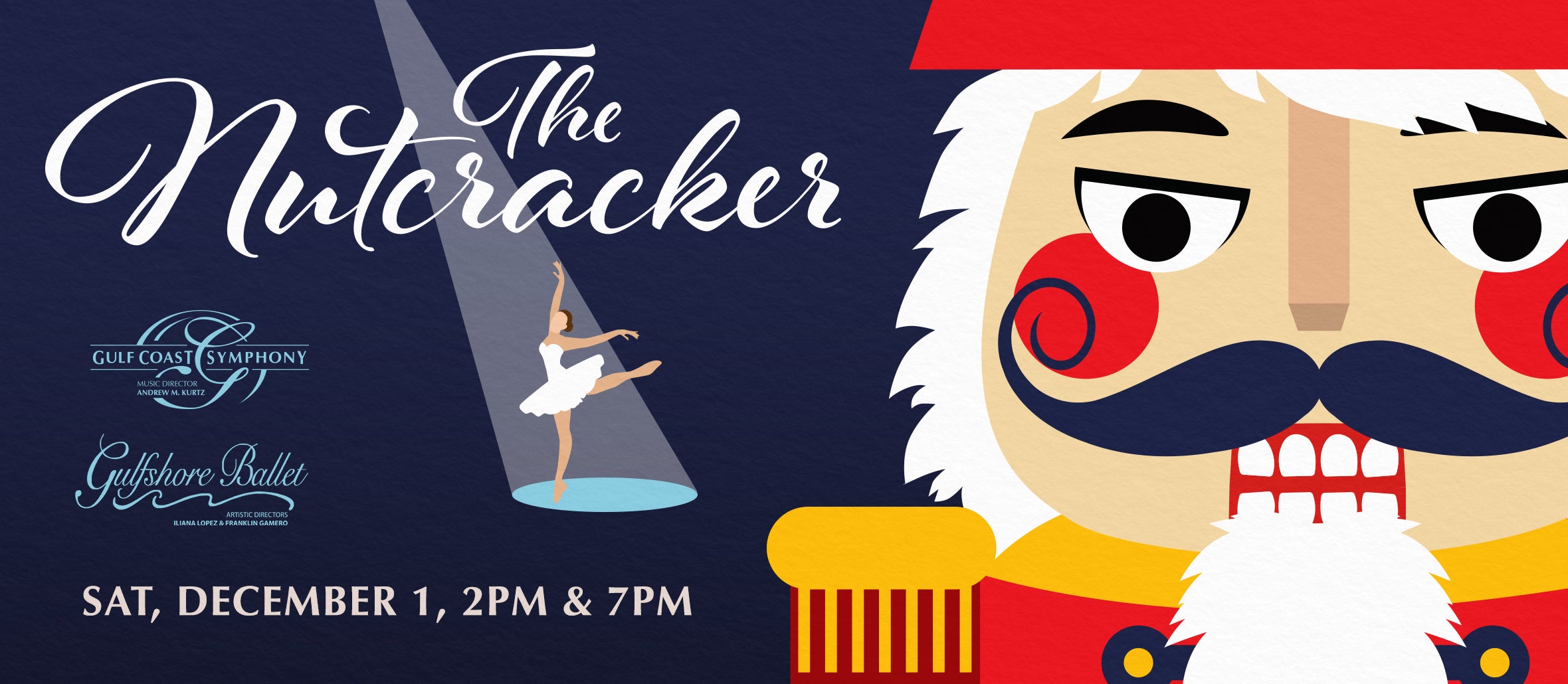 Gulf Coast Symphony: The Nutcracker
Gulf Coast Symphony: The Nutcracker
Gulfshore Ballet and Gulf Coast Symphony present Tchaikovsky's holiday classic, The Nutcracker. This two-act ballet is based on a story by E.T.A. Hoffmann that centers on a family's Christmas Eve celebration. It is a great introduction to classical music and dance for children. Performed with full symphony orchestra.
Gulfshore Ballet is Southwest Florida's premier not-for-profit school of Classical Ballet. The school has an internationally acclaimed teaching faculty and offers area students the unique opportunity to study with professional instructors of the highest caliber. The training at Gulfshore Ballet combines Cuban, American, and Russian technique and brings a quality of excellence not normally found outside major metropolitan cities. Franklin Gamero and Iliana Lopez are the Gulfshore Ballet's Artistic Directors.
Established in 1996, the Gulf Coast Symphony creates community through music. Led by its founder, Music & Executive Director Dr. Andrew M. Kurtz, the symphony is recognized for its high-quality symphonic performances, as well as its active community engagement and commitment to arts education.