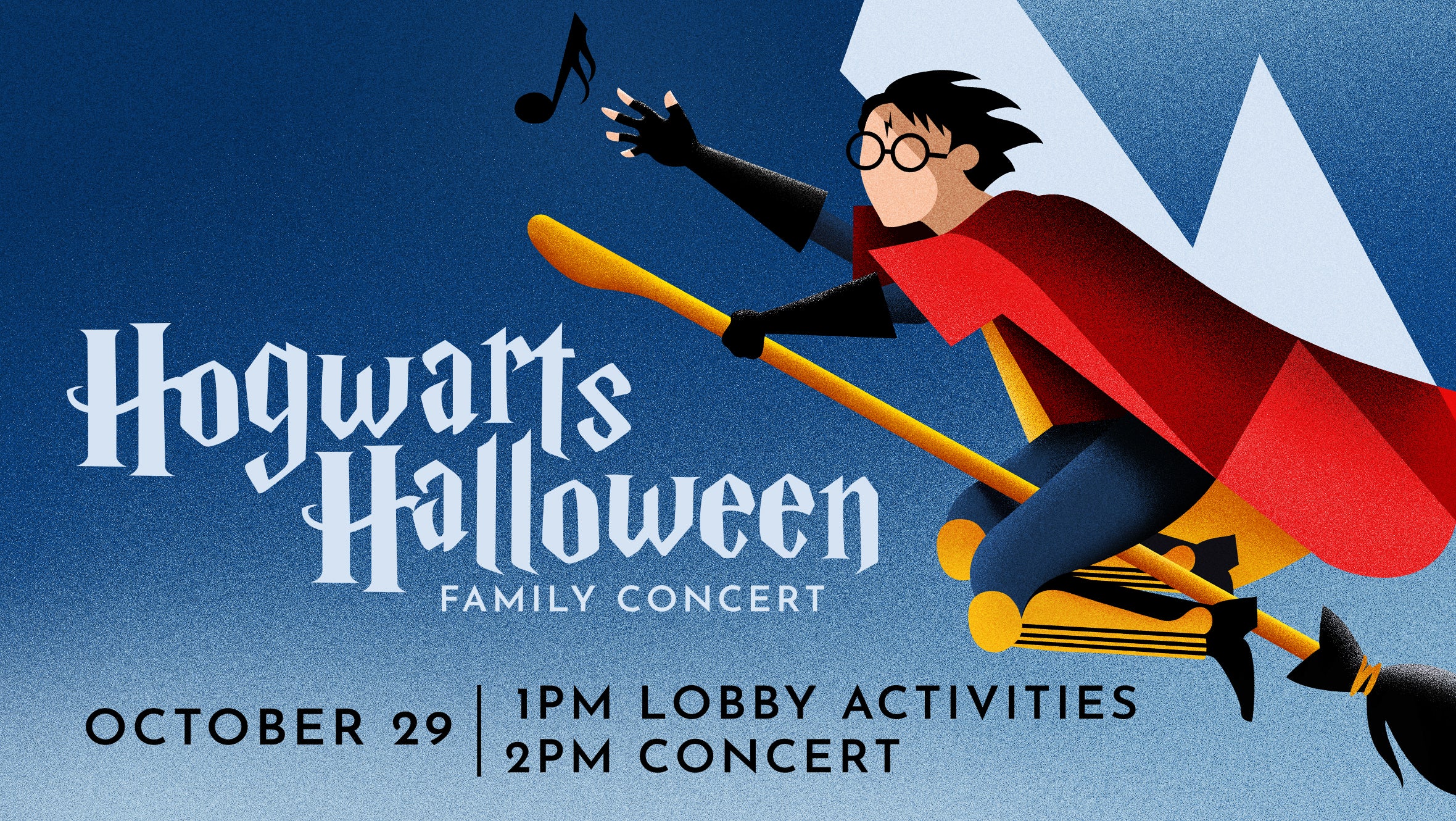 Hogwarts Halloween: Family Concert
Presented by Gulf Coast Symphony
Hogwarts Halloween: Family Concert
Presented by Gulf Coast Symphony
Join us for an enchanting afternoon of music and magic as we bring the spellbinding world of Hogwarts to life in a not-so-spooky Halloween concert that's perfect for the whole family! Get ready for an unforgettable adventure that combines the enchantment of J.K. Rowling's wizarding world with the mesmerizing melodies of the Gulf Coast Symphony.
Magical Pre-Show Activities: Our festivities begin at 1:00 PM, with the lobby transformed into a haven for young witches, wizards, and Muggles alike. Safe trick-or-treating awaits, promising a treasure trove of delightful surprises. As you enter the venue, be sure to explore our Musical Discovery Zone™, where aspiring musicians of all ages can try their hand at the instruments of the orchestra. Who knows? You might discover a hidden musical talent!
Dress in Your Wizarding Finest: Costumes are not just encouraged; they're practically mandatory! Dress up as your favorite Hogwarts character, magical creature, or spooky entity and immerse yourself in the wizarding atmosphere. We believe in the power of creativity, and our Children's Costume Contests will provide a platform for young witches and wizards to showcase their costume prowess, with fantastic prizes awaiting the winners!
A Magical Musical Journey: At 2:00 PM, the enchantment continues as we move to the theater for an afternoon filled with the enchanting strains of the Gulf Coast Symphony. Prepare to be transported into the mystical world of witches, wizards, and fantastic beasts as our orchestra performs a bewitching repertoire of family-friendly Halloween music. The melodies will evoke the spirit of Halloween while retaining an air of whimsy suitable for all ages.
Don't miss out on this magical day filled with music, laughter, and Halloween spirit. Gather your family and friends, don your most magical costumes, and join us at the Gulf Coast Symphony's Hogwarts Halloween Family Concert.
It's a journey you'll remember for a lifetime!