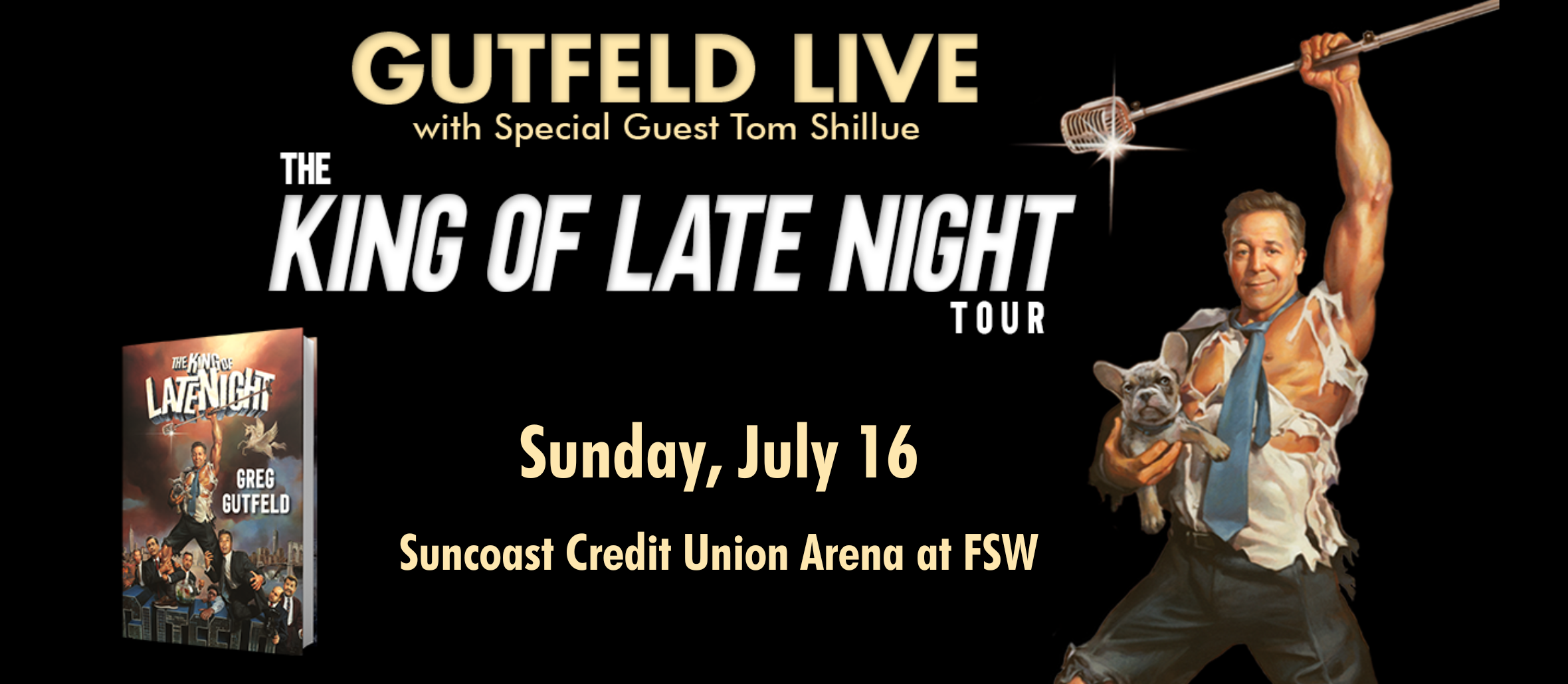 GUTFELD LIVE! The King of Late Night Tour w/ Special Guest Tom Shillue
at Suncoast Credit Union Arena at FSW
GUTFELD LIVE! The King of Late Night Tour w/ Special Guest Tom Shillue
at Suncoast Credit Union Arena at FSW
Greg Gutfeld, host of the #1 rated late night show GUTFELD!, returns to the stage this summer in support of his newest book The King of Late Night (Release date July 25).
Don't miss this chance to see Greg as you've never seen him before for a night of unforgettable entertainment, joined by special guest comedian, Tom Shillue.
Greg's newest book The King of Late Night is a tongue-in-cheek essay collection that is part memoir and part political manifesto. With his signature wit and whip-smart humor, Greg reveals never-before-told stories of his upbringing, what it's like going head-to-head with the liberal media, and what it took to flip the script on the comedy landscape.
GREG GUTFELD
Greg Gutfeld is a 5 times New York Times bestselling author, satirist, humorist, and magazine editor. He is the host of GUTFELD! and cohost of The Five on Fox News. Learn more about Greg at www.GGutfeld.com