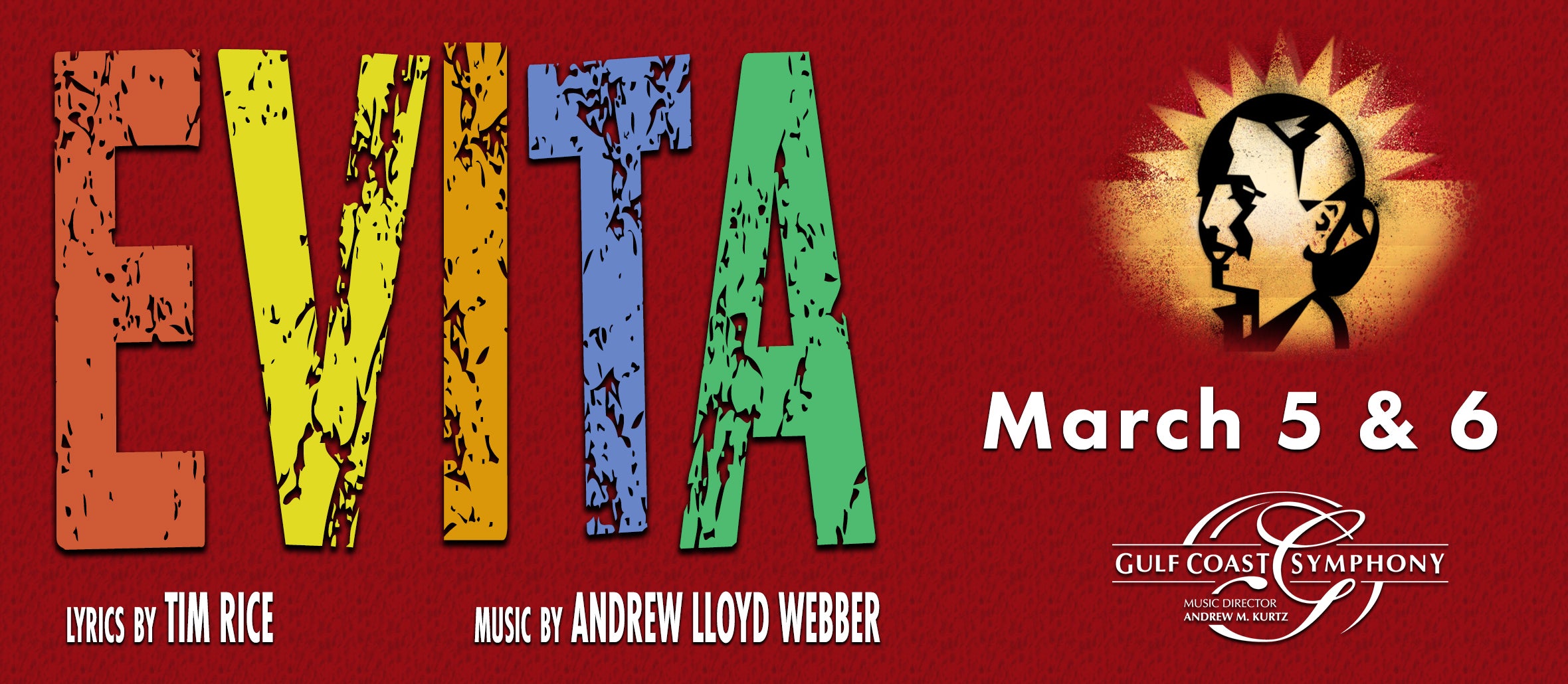 Gulf Coast Symphony: EVITA
Gulf Coast Symphony: EVITA
Evita is a musical by Andrew Lloyd Webber and Tim Rice, based on the life of Argentine political leader Eva Perón, and follows her from her early life, to her rise to power, her charity work, and her death. It was the first British musical to win the Tony award for Best Musical.
Presented semi-staged, in costume.
Audacious and fascinating…a beautiful score from Andrew Lloyd Webber."– Michael Billington, The Guardian
All performances will be limited to under 50% capacity.