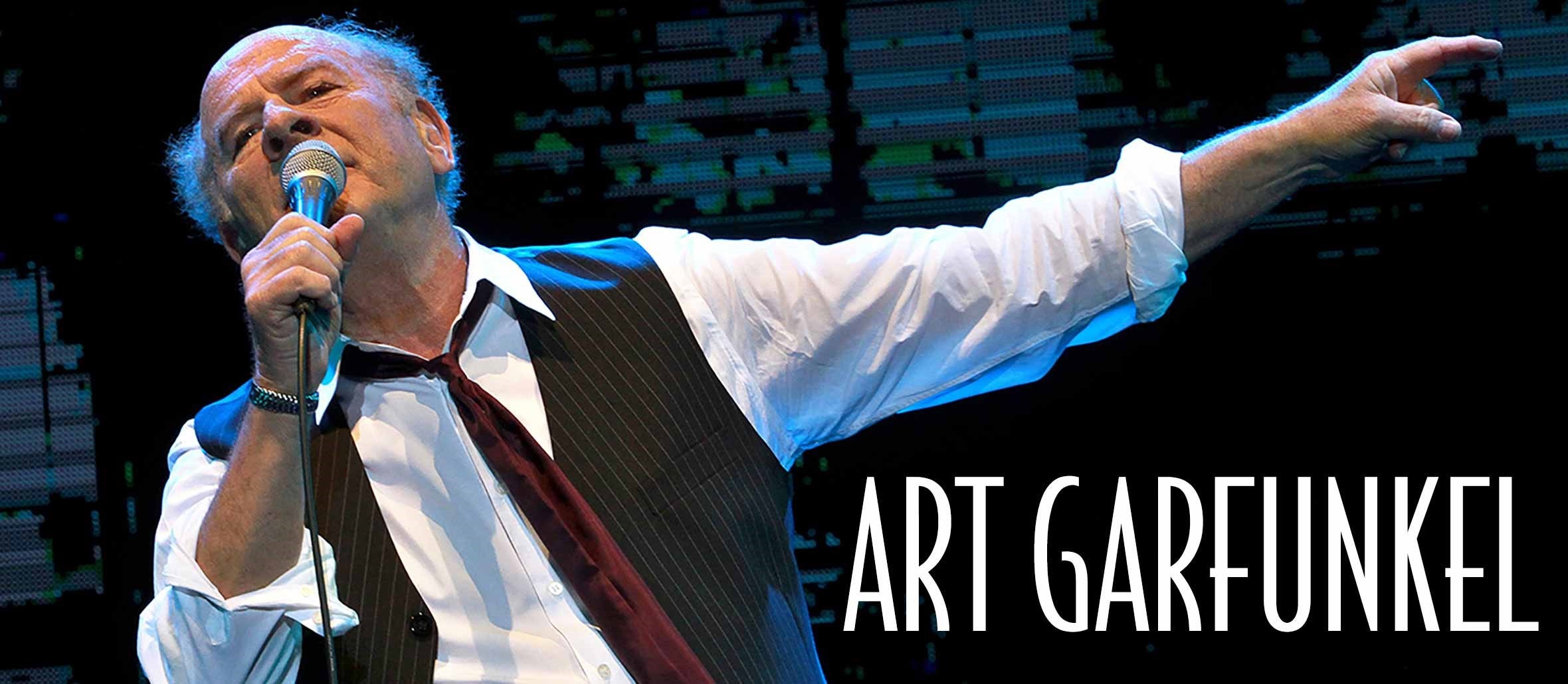 Art Garfunkel
Art Garfunkel
Blessed with what the New York Times described as a "beautiful countertenor," singer ART GARFUNKEL has made an indelible mark on the music world as both a solo artist and half of the unrivaled Simon & Garfunkel. He has also enjoyed a successful film career, published a book of poetry and released 12 solo albums, the most recent being SOME ENCHANTED EVENING in 2007. In late 2017 he released an autobiography, What Is It All But Luminous: Notes From An Underground Man (Alfred A. Knopf).
GARFUNKEL was originally revered for his Grammy-winning, chart-topping songs and albums with partner and fellow NYC native Paul Simon. Their greatest hits collection, which includes "Mrs. Robinson," "Scarborough Fair," "The Sound Of Silence," "The Boxer" and "Bridge Over Troubled Water," among others, is one of the biggest selling album ever.
After Simon & Garfunkel parted ways in 1970, GARFUNKEL landed several major film roles, including "Carnal Knowledge" (opposite Jack Nicholson), "Catch 22" and Nicholas Roeg's "Bad Timing/A Sensual Obsession." His solo debut ANGEL CLARE spawned the top 10 hit "All I Know." His other solo albums include BREAKAWAY ('75; features the hit "I Only Have Eyes For You"), WATERMARK ('78; featuring "[What A] Wonderful World" with James Taylor and Paul Simon), FATE FOR BREAKFAST ('79), SCISSORS CUT ('81), THE ANIMALS' CHRISTMAS ('86), LEFTY ('88), GARFUNKEL (greatest hits, '88), UP TILL NOW ('93), ACROSS AMERICA ('97), SONGS FROM A PARENT TO A CHILD ('97), EVERYTHING WAITS TO BE NOTICED ('03), SOME ENCHANTED EVENING ('07) and THE SINGER (2012).