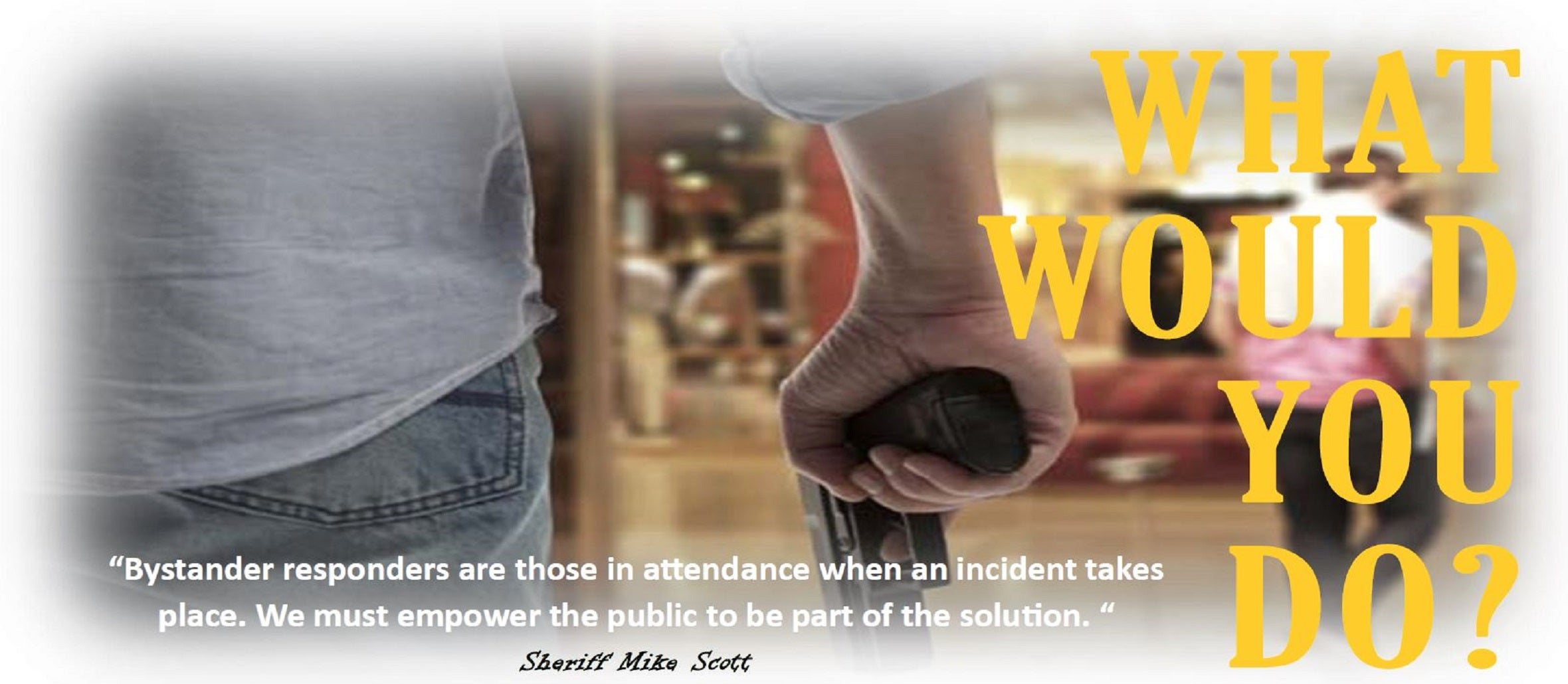 A Citizen's Response to Active Shooter & Mass Casualty Events
The Lee County Sheriff's Office is pleased to partner with The Lee County Department of Public Safety & Lee County Trauma District in a community presentation
A Citizen's Response to Active Shooter & Mass Casualty Events
The Lee County Sheriff's Office is pleased to partner with The Lee County Department of Public Safety & Lee County Trauma District in a community presentation
If you unexpectedly found yourself in the chaos of an active shooter or mass casualty event, would you know what to do to survive and assist the injured around you?
IT IS CRITICAL THAT YOU HAVE A PLAN IN PLACE.
You are invited to be a part of this compelling presentation by law enforcement experts and public safety officials designed to improve your level of preparedness should the unthinkable occur.

Topics Include:
How to respond, assess, protect, and identify defenses during an active assailant encounter.
How to perform lifesaving techniques to Stop the Bleed before emergency responders arrive.
Question & Answer Panel Session with law enforcement and public safety officials.
NO FIREARMS ALLOWED
All bags are subject to search