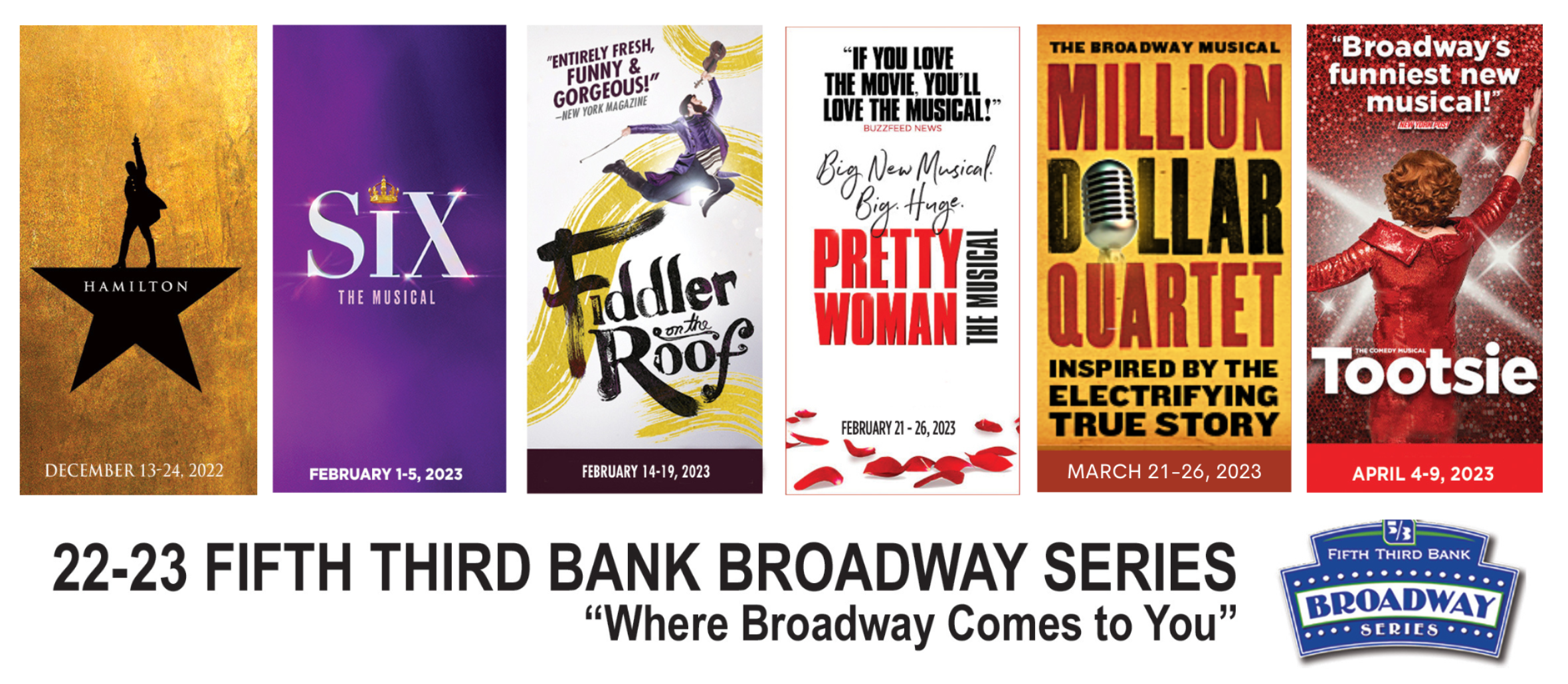 We're very excited to announce that Million Dollar Quartet has been added to our 2022-2023 Broadway Series from March 21-26, 2023. Million Dollar Quartet replaces Waitress: The Musical's National Tour, which is no longer available for 2023.
The original performance date and time for Waitress: The Musical will now be the following for Million Dollar Quartet: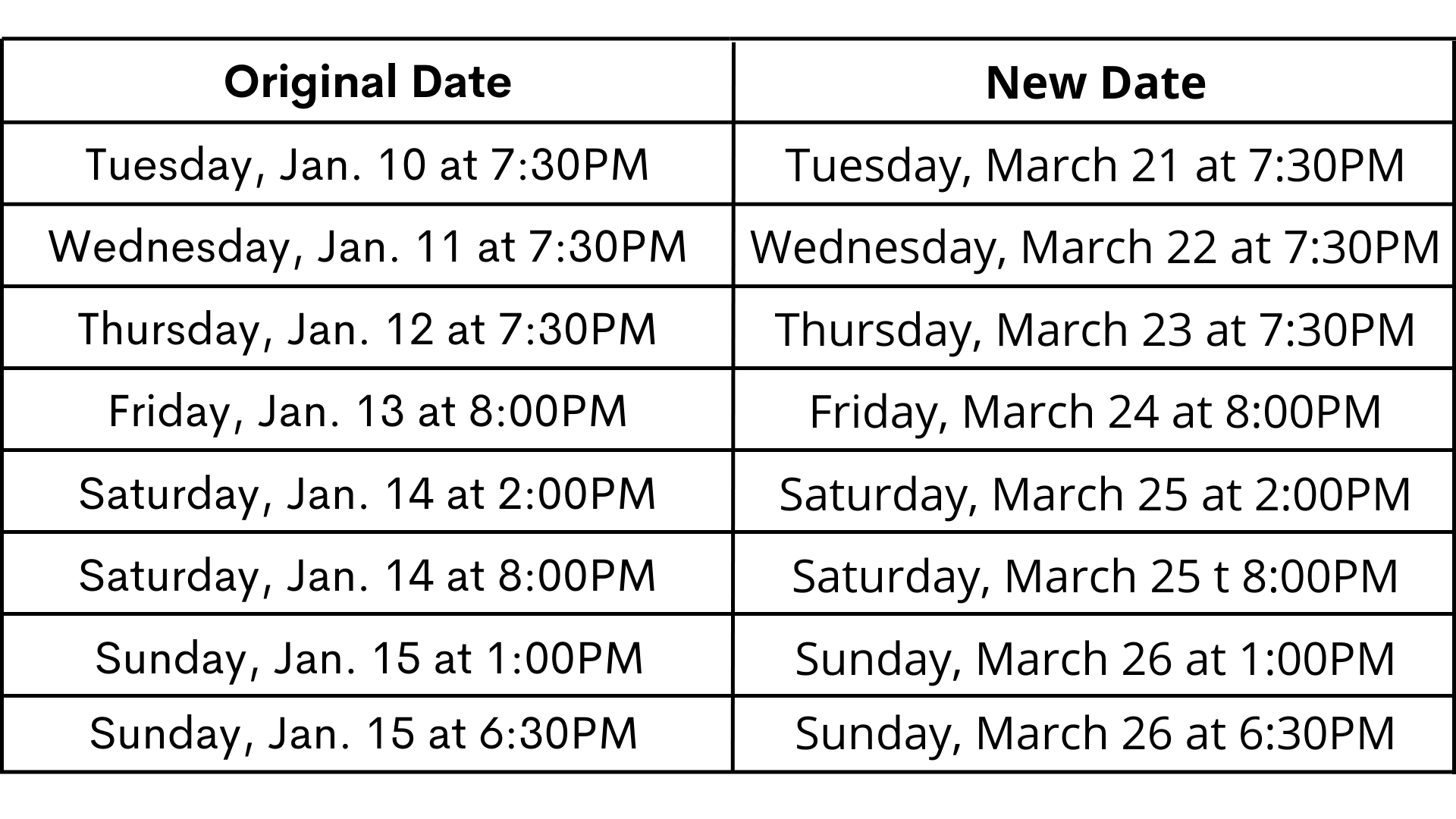 If you have any questions about this update, please contact our Box Office at 239-481-4849 or email info@bbmannpah.com.
The Box Office hours are Monday - Friday from 10AM - 5PM.
SEASON TICKETS FAQS: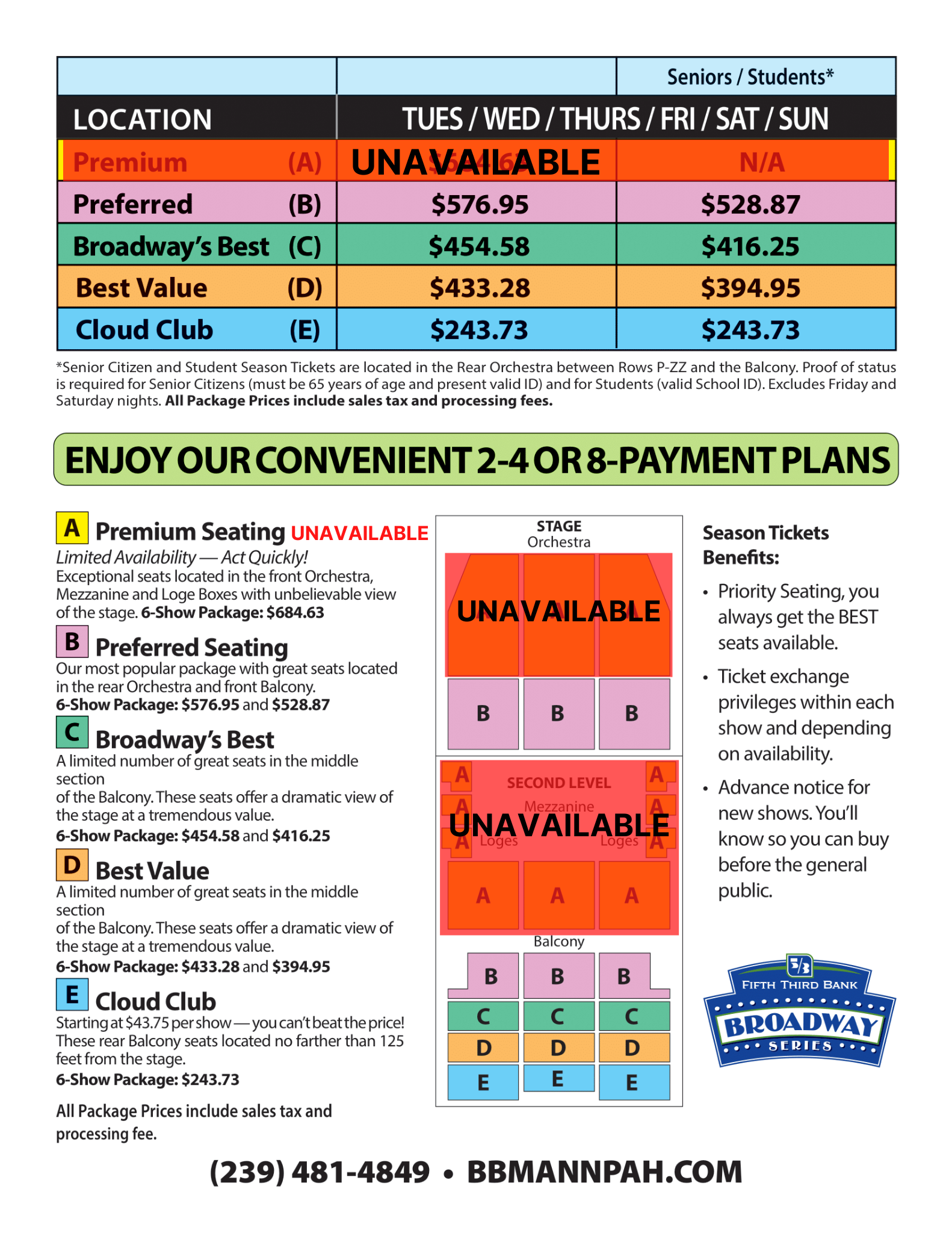 Priority Seating, you always get the BEST seats available.
Ticket exchange privileges within each show and depending on availability.
Advance notice for new shows. You'll know so you can buy before the general public.
You have several options of payment plans, all with no interest!
4 payment plan
2 payment plan
Multiple payment options are available by credit card only. Please be advised that the additional payments will be automatically billed to the credit card every thirty days after the initial payment has been charged. Only one credit card may be provided for payment.
---
HOW TO PURCHASE SEASON TICKETS:

RETURNING SEASON TICKET HOLDERS:
Renew your Season Tickets by completing the renewal invoice you received in the mail and returning it to our Box Office.
Renew your Season Tickets by giving our Box Office a call at (239) 481-4849 during Box Office hours, or email them at info@bbmannpah.com. Our current Box Office hours are Monday-Friday from 10AM to 5PM.
Log in to your My Account below, and renew your Season Tickets online.

NEW SEASON TICKET HOLDERS:
Click on the link below to fill out the form with your contact information; then select the location, day and quantity of Season Tickets you wish to purchase and click "SUBMIT".
Our Box Office team will contact you between 3-5 business days to finalize your payment plan and complete your order.
If you have any questions about purchasing season tickets or the renewal process, please give our Box Office a call at (239) 481-4849 during our Box Office hours. Our Box Office is currently open Monday-Friday from 10AM to 5PM